Hearing Health
Hearing Loss Symptoms and How Hearing Aids Can Help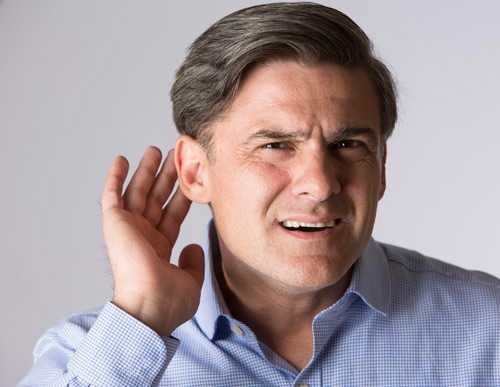 Hearing loss symptoms and how hearing aids can help.
Dealing with hearing loss can be difficult, however living with it without even realising it can make the problems associated even worse. 3 in 4 people who need hearing aids are not wearing them, or are not aware of the issue. That means 75 percent of those with hearing loss are putting their relationships at risk.
Hearing loss symptoms can often be confused for other issues and a certain stigma remains around hearing loss that can stop hearing loss sufferers from seeking the help they need.
Communicating with your partner or loved one when you see them exhibiting hearing loss symptoms might offer them the support and confidence to seek help. These symptoms can include but are not limited to:
• Mental fatigue is a common symptom of hearing loss, since the brain has to work overtime to stay aware of important sounds.
• Trouble carrying on a conversation is a sign of hearing loss.
• Depending on the type of hearing loss, they might have trouble hearing consonants or certain voices.
• People with hearing loss might turn up the television and radio past the point of other people's comfort.
• Social anxiety and withdrawal are common, since the noise of parties and restaurants might seem too chaotic and hard to hear through.
• Tinnitus and ringing sounds can often be symptoms of hearing loss
If you think you or a loved one may be exhibiting these symptoms, getting a hearing test and diagnosing the issue will help you in receiving the treatment you require. Hearing aid technology has made significant advances, offering very natural hearing experiences that can significantly improve your social life. Models such as the Widex Evoke Fusion and the Signia Styletto have Bluetooth connectivity that are compatible to iOS and Android phones, televisions, tablets and other favorite audio devices, making phone calls to loved ones and movie-nights more comfortable for all.
While hearing aids may require an adjustment period they can help reconnect hearing loss sufferers with their social lives in the long term, allowing you to focus on your relationships clearly and audibly.
Buying hearing aids for yourself or a loved one? Learn more today by getting in touch through phone, email or live chat.
Get ready to reconnect with the world around you
At Yes Hearing, we are committed to helping you improve your hearing and communication with your loved ones. Trial a hearing aid to see the benefits of improved hearing.
Speak with a Yes Hearing expert to learn more
With more than 50 audiologists around New York, help is near. Arrange a free consultation whenever suits you via phone, chat or video call and speak with an expert today.
Related articles
Subscribe to our mailing list
Be the first to hear about latest news, content, and more by subscribing to our mailing list. Check your inbox for a confirmation email!