Hearing Aids
Product Spotlight: Oticon OPN S The Complete Guide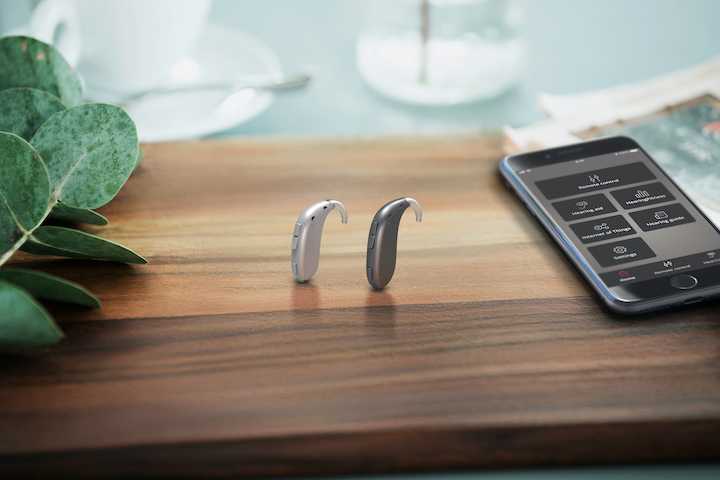 Product Spotlight: Oticon OPN S
The Oticon OPN S hearing aid range released earlier this year offer a huge breakthrough in hearing technology. The Oticon OPN S allows the wearer to experience multi-directional hearing. This means that you no longer focus solely on the person in front of you, but rather lets you be in charge of the sounds you wish to focus on.
We break down the key features of the Oticon OPN S range of hearing aids, share feedback from customer reviews and surveys taken and offer an inside look behind the technology that makes the OPN S one of the top-rated hearing aids available for sale with Yes Hearing.
A 360 Degree Sound Experience
The Oticon OPN S hearing aid focuses on BrainHearing™ technology. Oticon researchers have determined that whilst a user might hear clearly, speech understanding deteriorates when a person suffers with hearing loss. The reasoning behind this is that it is actually the brain that determines speech understanding, rather than just our ears.
Studies have shown that Oticon OPN S users can experience speech understanding on par with individuals with normal hearing.
You hear with your brain
You don't hear with your ears, you hear with your brain. That's why you need hearing aids that are fast enough to keep up with the brain. BrainHearing™ technology in Oticon Opn S scans the environment 100 times per second. This gives you constant access to 360° sounds to support the way your brain naturally makes sense of sound.
Oticon Opn S gives you proven BrainHearing benefits*:
Reduces your listening effort
Helps you remember more of what is being said
Gives you better speech understanding
Improves your ability to follow conversations with multiple speakers
* Juul Jensen 2019, Oticon Whitepaper
Traditional hearing aids have experienced tremendous technological advances over the last decade or so, however the Oticon OPN S devices offer one of the most significant breakthroughs in recent years.
Real life situations require individuals with hearing loss to differentiate sound depending on your environment. For example, if you find yourself in a busy restaurant you want to hear the people on your table clearer than you hear the people on the table next to you.
With the OPN S the key differentiator from most modern hearing aids is the technology focus on coping with noisy environments. This gives the user the control to manage the sounds around them. Ever been to a dinner party and sat across from the most boring person in the room? Well, with traditional hearing aids you would run the risk of having a pretty bad night. With the new OPN S you have the power to focus anywhere in the room, enabling greater freedom in decision making. Oticon have reduced the cognitive effort involved in breaking down the sounds around you, scanning the environment 100 times per second. This allows your brain to naturally make sense of the multiple sounds around you.
Thanks to the OPN S next-generation microchip, you can now balance and adjust the various sounds around you, not just the ones directly in front of you.
All day freedom on a single charge
Of course, the new OPN S range offers dramatic improvements in speech understanding but perhaps the most obvious difference between the original OPN range and the S series is the rechargeability function.
Not everyone needs rechargeable hearing aids, and it may not seem like a pressing issue. However, Oticon have introduced a new lithium-ion battery that provides a full day of power after just 3 hours of charging.
This technology is only marginally more expensive than the non-rechargeable version. The Yes Hearing verdict is to always opt for the rechargeable model. The savings on future battery purchases more than cover the additional up-front cost, and this allows you to spend the day on the go without stopping to re-charge.
Simple wireless connectivity across your devices
The Oticon OPN S connects directly to your iPhone so that you can hear your phone and stream music. This allows your hearing aids to become high-quality, wireless headphones. If you don't have an iPhone, the wireless ConnectClip is a simple and affordable accessory that can pair your hearing aids with any other modern smartphone or Bluetooth device.
You can also stream sound directly from your TV. Using the Oticon TV Adapter, you can stream the sound from your favourite shows whilst you watch.
You can also boost and adjust your hearing aids using the Oticon ON App. This lets you control your hearing aids by adjusting the volume, environment and programme setting with a single tap.
Yes Hearing Rating: 9/10
See more: www.yeshearing.com/oticon-opn-s-1
Get ready to reconnect with the world around you
At Yes Hearing, we are committed to helping you improve your hearing and communication with your loved ones. Trial a hearing aid to see the benefits of improved hearing.
Speak with a Yes Hearing expert to learn more
With more than 50 audiologists around New York, help is near. Arrange a free consultation whenever suits you via phone, chat or video call and speak with an expert today.
Related articles
Subscribe to our mailing list
Be the first to hear about latest news, content, and more by subscribing to our mailing list. Check your inbox for a confirmation email!